Welcome to Our Farm!!
Parulski Farms is a family run 400+ acre farm situated at the southern tip of Keuka Lake. We pride ourselves in producing delicious quality meats while showcasing other great local products.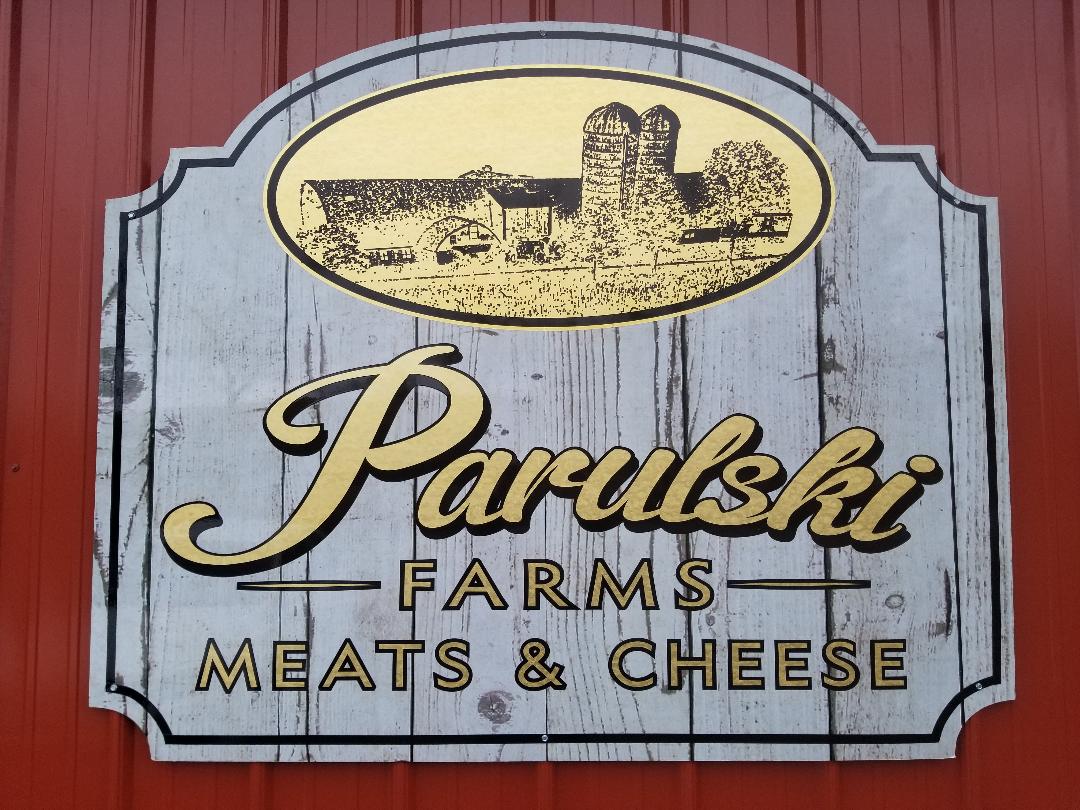 The number one goal of our farm is to produce healthy foods that our community can rely on. In doing so, we have created a relationship with our customers where they can come and see exactly where their food is being sourced, giving them a feeling of confidence in what they are buying. 
The meats we offer are raised here on the farm by forages that were grown and harvested here. The beef is born, bred, and raised here and is grass-fed with a diet consisting of pasture grasses, dry hay, and haylage. The turkeys are free-ranged on pastures as are the meat chickens. The hogs we raise on a feed derived of grains harvested on the farm as well. All animals raised are quaranteed to have NO HORMONES and NO ANTIBIOTICS!!
Want to see for yourself? Plan to visit our farm, but please be sure to call ahead!
We are a small farm, with quality at the top of our list. There is NOTHING we would love more than to have you take a trip out to our farm. You can see for yourself where our concentration lies. Honesty, Quality and Sustainability!!!

Farm Pickup
You can order from our inventory at any time or you want to come to the farm to pickup your order. We encourage a visit to our farm store to see what's in stock as well. With today's current situation, please call to check store hours and availability of products. 
Product Availability
To see the products we have available at this moment, simply click on any product categories to the left.  Quantities are limited to what you see.  As orders are placed, the quantities go down instantly.  We update the inventory as new foods become available. 
There is no minimum order size.  You can order anything you see listed.
When processing meat, there is only so much of the animal that provides that special cut (i.e. bacon, steaks, breast, etc.). Therefore, it is encouraged to call to inquire about accurate availability of meat cuts but not required.
Naturally, our inventory is changing all the time, and our supply of certain cuts is limited by nature's design of animals.  We need to market all the parts, and everything we sell has healthy and tasty applications.  It's all in knowing what to do with them.  We can help you with that, if you have questions.
Note that many products are priced by weight, so the exact pricing will not be known until we select the actual items that will fulfill your order.  However, the shopping cart will show the approximate total cost for each item.  When the order is placed, you will receive an immediate confirmation email with a copy of your order, including the approximate pricing.
---
We Appreciate Your Business
We work hard to provide healthy, wholesome products to our customers in the region.  You won't find meat products like ours in your local supermarket. Our meats are raised in a way that's environmentally sustainable, truly humane, and naturally healthy. 
Please order from us in the knowledge that you are doing the right thing for your family, your community, and our small business.  Let's build a better future together. Thank you for your support.
We truly look forward to your visit!